About us
The Members of the "Miss Moravia" – music collective were all born and raised in Austria's "Weinviertel", in Moravia and western Slovakia. Together they are about to take their own musical traditions to the next level. Singer Andrea Profant and her 7 piece band are really engaged in something special: A passionate 21st century love affair with Folk Music. If you expect a little more than sober traditionalism - look no further. "Miss Moravia" is all about music that never lingers between extremes, either shamelessly sentimental of brutishly ecstatic.

A frontwoman that seduces, laughs and cries is four languages and takes you right to the banks of river morava. Transforming from farmgirl to gypsy woman to diva. Backed by an orchestra that switches from country dance to big band in the blink of an eye. With wit, sencerity and a persuasiveness that makes you believe those old songs never grooved another way. Sometimes the most exciting world music happens just outside your window - here´s the band to prove it.
---
Members
meet Miss Moravia members
---
Andrea Profant (SK)

Vocals


In her native country she´s a celebrated TV and theatre actress, something that shines through her powerful musical interpretations. For her there´s no such thing as a language barrier: she sings in german, czech, slovakian, russian and english.

Juraj Bartos (SK)

Trumpet, Flugelhorn


Handling the solo trupet chores in the famous "Vienna Art Orchestra" is only one of his many interests. Betwenn CD productions and a busy touring schedule - both jaszz and classical - he´s the driving force behind the "Bratislava Hot Serenaders", one of the world´s leading ensembles for genuine 1920´s syncopated music.

Premek Tomsicek (CZ)

Trombone


Member of the EBU Big Band, Russian Big Band and numerous leading Jazz Ensembles in the Czech Republic, the professor from prague has built a reputation as one of the finest brass players around.

Bernhard Wiesinger (A)

Saxofone


Austria´s "Young Lion" and founding member of "Miss Moravia". He already worked with all the important bands in the Austrian Jazz scene and also studied at the Berklee School Of Music. Following his studies he formed an international group with irish guitar player Mark McKnight.

Gerald Schuller (A)

Piano, Keyboards


One of the busiest keypoard players in his hometown Vienna, who feels at home in every coneivable style of music. He writes most of the band´s arrangements and also teaches at the university for music and performing arts, giving lectures on jazz theory.

Juraj Griglak (CZ)

Bass


He travels the world as a steady member of the slovak philharmonic orchestra. At the same time he has a remarkable career on electric bass, earning him more offers for live and studio work than he could ever accept, and some glowing reviews in european and american bass player magazines.

Hans Zinkl (A)

Guitar, Mandolin


A virtuoso on guitar, mandolin, violin and piano; award winning composer for movies and TV, arranger and soloist for the vienna philharmonic orchestra - and long term goal keeper for his local football team.

Herbert Pirker (A)

Drum


Despite his young age he´s one of the most sought after drummers of the austrian music scene. Awarded with the prestigious "Hans Koller Preis" in various categories and already teaching drums at the conservatory linz he´s one of austrias most promising talents.
Listen to our CD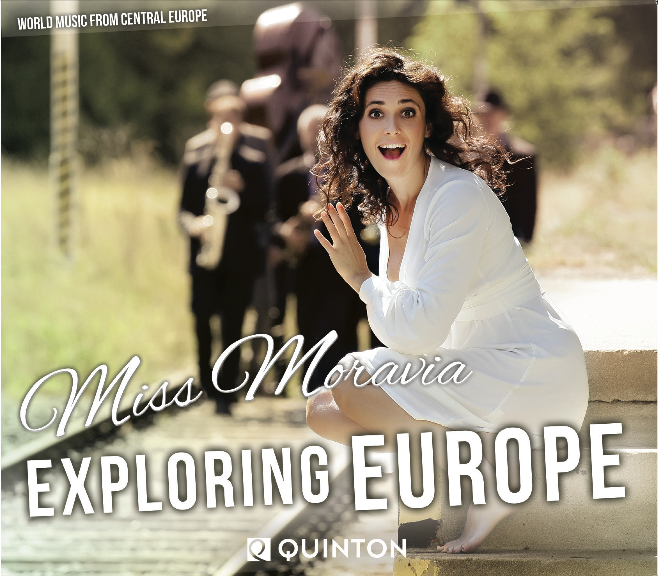 missmoraviaband@gmail.com